People are the cause of architectural formulations.
heri&salli is a studio for architecture, design and urban developments, based in Vienna. Founded in 2004 by Heribert Wolfmayr and Josef Saller, heri&salli understands the design of our environment as a symbiosis of different disciplines. Sustainability, resilience, technology and innovation are the basis of creative processes to design a space worth inhabiting for humanity. Building communities is one of the defining achievements of architecture.
SOCIETY
Societies are constituted through the relationships of the common - architecture has the potential to form these communities.

INFORMATION
Architecture emerges from information and passes on information. We can read architecture.
TECHNOLOGY
We need to find the right opportunity at the right time, in the right place, for the right job. Tangible, intelligent and sustainable.
EXPERIENCE
Architecture is the result of lively discourse, interdisciplinary cooperation, flexibility and an experienced team.
»
The material receives its meaning and its purpose through its counterpart. People as an active part are again and again the cause of an architectural concept.
«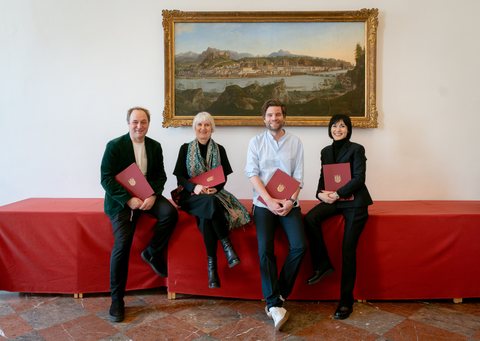 Josef Saller- Member of the new Salzburg Design Advisory Board
>
As of January 2023, Josef Saller is a member of the new 5-member body of the Salzburg Design Advisory Board together with Marina Hämmerle, Dominik Bückers (new chairman), Michaela Wolf and Nils Buschmann (not in the picture). The inauguration by the mayor of the city of Salzburg, Harald Preuner, took place on 31.01.2023. Image ©City of Salzburg